On Purpose | ADC Vocational Center
On Purpose | ADC Vocational Center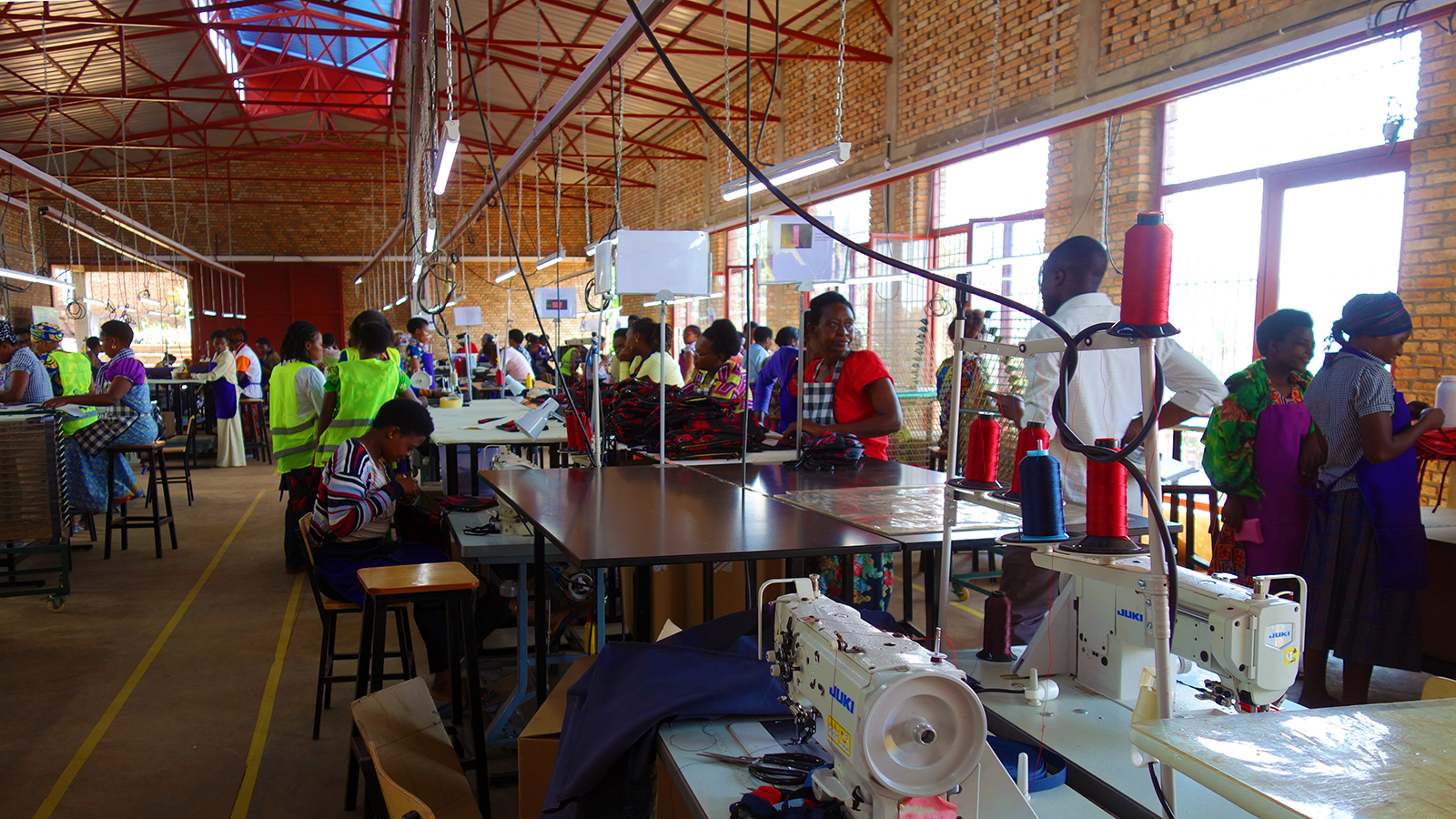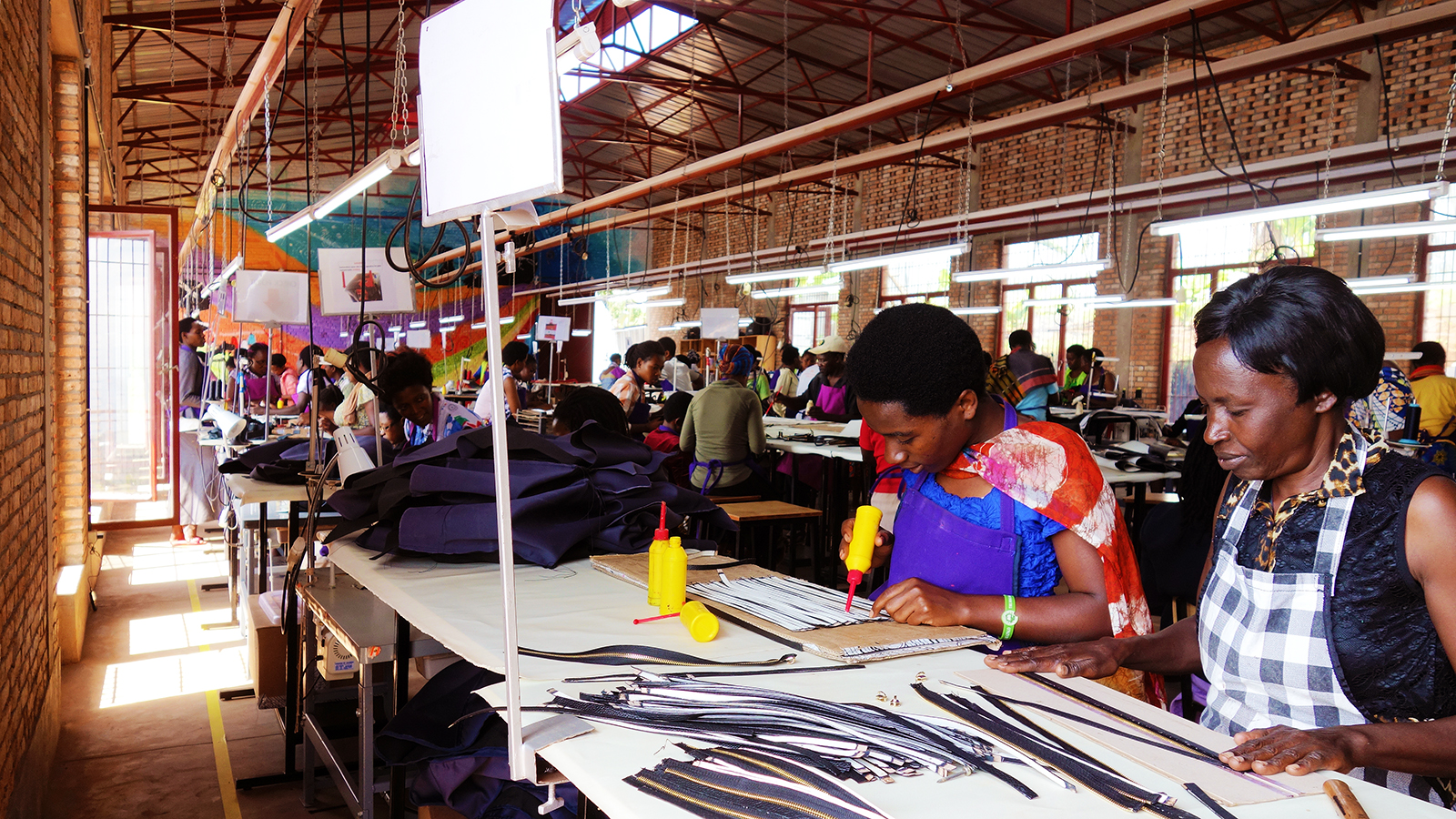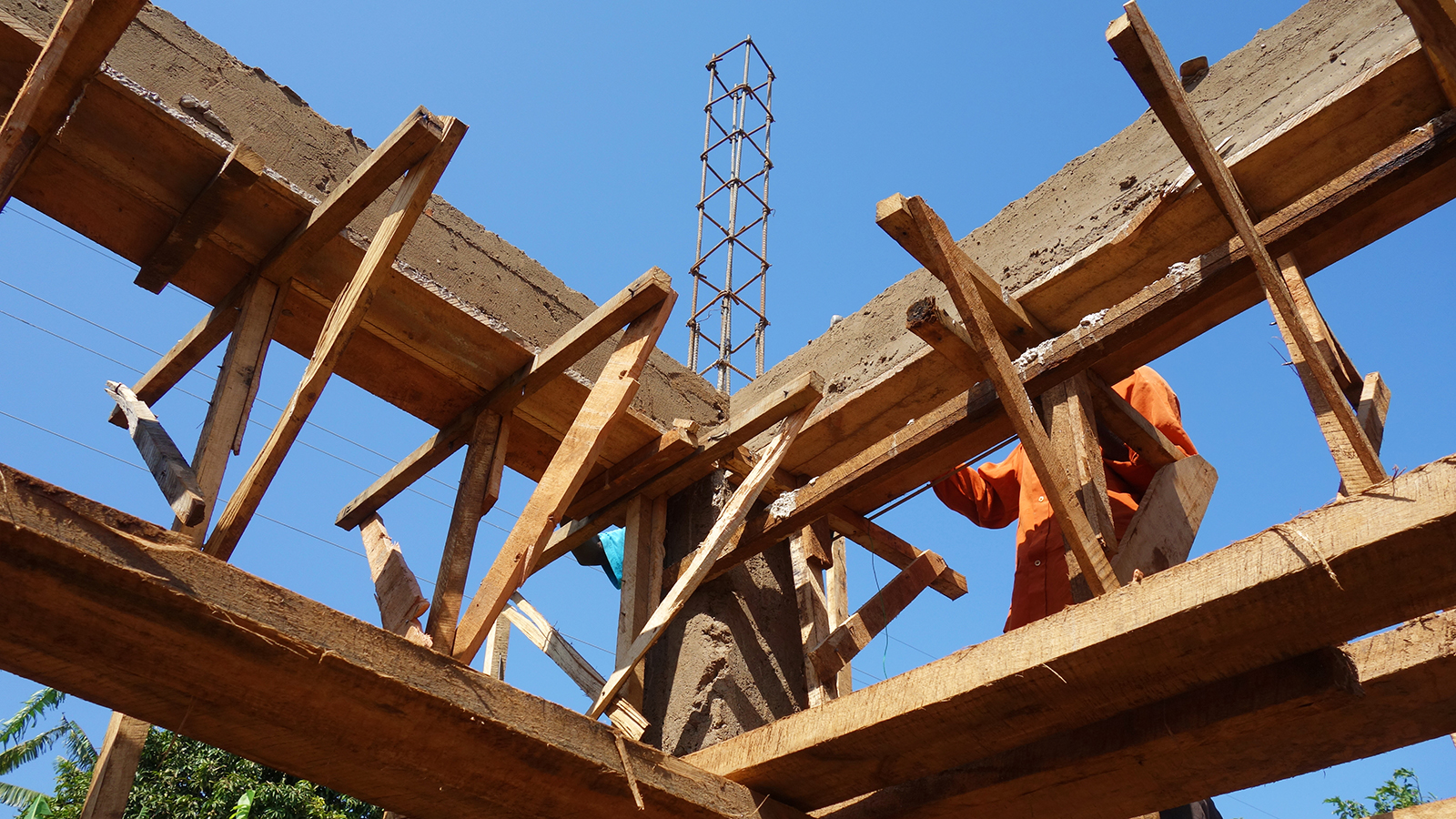 THE ADC VOCATIONAL CENTER PROJECT
Kate Spade New York commissioned GAC-Rwanda to design and implement a Vocational Center to support their expanding activities in Masoro, Rwanda. The design balances the requirements of a modern manufacturing facility while acknowledging and respecting the ways people in Masoro have developed their craft for decades. We designed a space that was: open, free of interior walls or columns; that was communal by situating power and lighting overhead so that people could see and communicate with each other; utilized local materials such as handmade kiln-fired bricks; and was that was flexible, using mobile furniture, to create a work environment that kept people in touch with the outside and one another allowed them to adapt to new projects.
MAKING HEALTHY WORK ENVIRONMENTS
To create a healthy work space for the ADC Vocational Center we began by designing a space that was clear of obstructions and combined that with large windows and a clerestory roof for natural daylighting, and an extensive set of screens and operable windows for natural ventilation. The design is further complimented by a fully-mobile and customizable ceiling-hung lighting system to maintain an open floor plan that also allows for maximum flexibility of furniture layouts in anticipation for changing manufacturing needs. The furniture is custom designed and fabricated in Rwanda with input from experts in "Lean Manufacturing" design.
LOCATION
Masoro Sector, Rulindo District, Northern Provence, Rwanda
PROGRAM
Vocational Center
CLIENT
Abahizi Rwanda
SIZE
Landscape: 0.25 acres
New Building Construction: 350 Sq. Meters
INFRASTRUCTURE
Water
Rainwater Catchment
Greywater recycling for toilets and landscape irrigation.
Power
Primary Power Source: Solar (Electricity), Solar (Water Heaters)
Secondary Power Source: Regional Power Grid
Backup : Diesel Generator.
STATUS
Completed: 2017
DESIGN
James Setzler | Principal in Charge
Patrice Ndababonye | Project Manager
Yutaka Sho | Design Principal
Michael Beaman | Design Principal
Zaneta Hong | Design Principal
CONSTRUCTION
Structure Stone: General Contractor
GAC-R: Specialty Contractor
Froidumu : Plumbing Contracting
Kolitech : Electrical Contracting
CONSULTANTS
Water Access Rwanda | Water Filtration Systems
Great Lakes Energy | Solar Power Systems
Munyaxeco | Solar Heating Systems
FURNITURE FABRICATION
GAC-R
FUNDING
Abahizi Rwanda
Kate Spade New York | On Purpose Project
Individual Donations to GAC
MATERIALS & TECHNOLOGIES:
WALLS
locally-sourced bricks
FOUNDATIONS & RETAINING WALLS
Granite (hand-cut, chips used for aggregate base)
ROOFING
Corrugated Steel Sheets & Glass
STRUCTURE
Embedded Concrete Frames + Steel Trusses.